Hey Gang!
I'm debuting the solid perfumes for my Studio Ghibli inspired line, Soot Sprite, today. Check them out!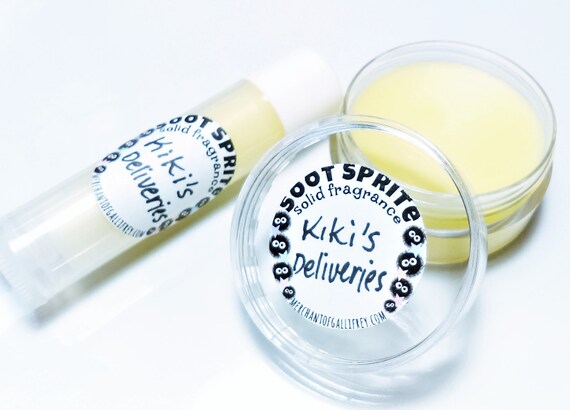 ♡Choose From♡
//Kiki's Deliveries//
inspired by Kiki's Delivery Service
fragrance notes: baked bread, pannacotta, rose, peony, red currant, pink pepper, jasmine, musk, and patchouli
//The Cat Returns//
inspired by The Cat Returns
fragrance notes: coconut milk, vetiver, clove, and desert rose
//Valley Of The Wind//
inspired by Nausicaä Of The Valley Of The Wind
fragrance notes: cinnamon wood, ylang-ylang, sandalwood, cassia, incense, benzoin, musk, acacia koa wood, vanilla, orange blossom, puakenikeni flower, heliotrope, violet, iris, jasmine, mimosa, lily, anise, tuberose, rose, lavender, marigold, and plum.
//Princess Mononoke//
inspired by Princess Mononoke
fragrance notes: tea rose, cinnamon leaf, bulrush, Tanaka wood, lily-of-the-valley, sugar cane, orange, lemon, red currant, cedar, and grapefruit.
More to come very soon.