Freshly baked and debuting today is my Cafe Wonderland line of hand-dipped incense. Check out the menu and see if anything sounds yummy.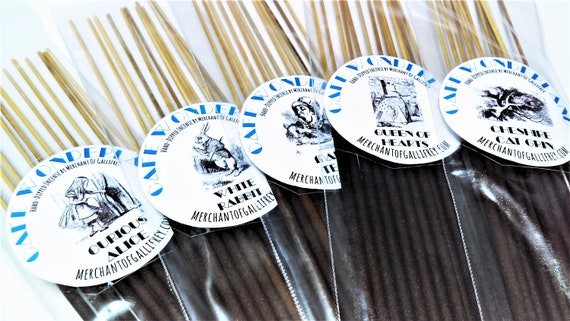 ♥ Menu ♥
//Curious Alice// – lemon and raspberry petit-fours.
//White Rabbit// – lemon tarts, peony, and rose.
//Mad Tea// – bergamot, black tea, buttery banana and nut scones.
//Cheshire Cat Grin// – fruit salad (coconut, peach, strawberry, marshmallow, and pink grapefruit)
//Queen Of Hearts// – red rose, tart apple, cinnamon, and chai tea.
Check them out here