Perfumed body powder tubes are now available in the shop!
Here are the newest 7:
//Big Badda Boom w/shimmer// (inspired by the film, The 5th Element)
fragrance notes: vanilla, incense, sugar cane, honeydew melon, grapefruit, Hawaiian orchids, patchouli, sandalwood, guava, coconut milk, star fruit, lychee, cotton flower, white musk, osmanthus, rose, pink pepper, orange blossom, cedarwood, and pineapple.
//Presence Dear// (inspired by the Blondie song, Presence Dear)
fragrance notes: pear, mango, apricot, gardenia, bayberry, raspberry, pink peony, cashmere musk, vanilla, woody notes, orange blossom, violet, and magnolia.
//Queen Of The Stars// (inspired by the character, Varda, from Tolkien's Silmarillion)
fragrance notes: honeysuckle, lily-of-the-valley, patchouli, vanilla, praline, lychee, caramel, incense, pear, strawberry, rose, coffee, vanilla, licorice, bergamot, papyrus, tangerine, passionfruit, and coumarin.
//Even Cowgirls Get The Blues// (inspired by the film, Even Cowgirls Get The Blues)
fragrance notes: desert rose, cactus flower, vetiver, woody notes, white amber, cappuccino, camellia, mimosa, hortensia, pepper, musk, vanilla orchid, blackberry, and clementine.
//Curiouser & Curiouser// (inspired by Alice In Wonderland)
fragrance notes: almond cookies, cherry blossom, orange blossom, apple blossom, and tuberose.
//Moloko Plus// (inspired by the film & novel, A Clockwork Orange)
fragrance notes: milk, anise, sandalwood, bergamot, mahogany, cedar, guaiac wood, vanilla, caramel, musk, coconut, rose, white amber, jasmine, and hortensia.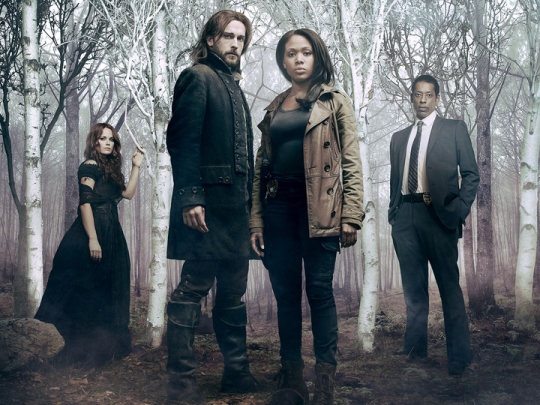 //Sineater// (inspired by the television series, Sleepy Hollow)
fragrance notes: chocolate, Bulgarian rose, peony, lychee, pomegranate, lotus, freesia, amber, pimento, honeysuckle, white musk, cardamom, carnation, vetiver, sea buckthorn berry, sandalwood, and hawthorn.